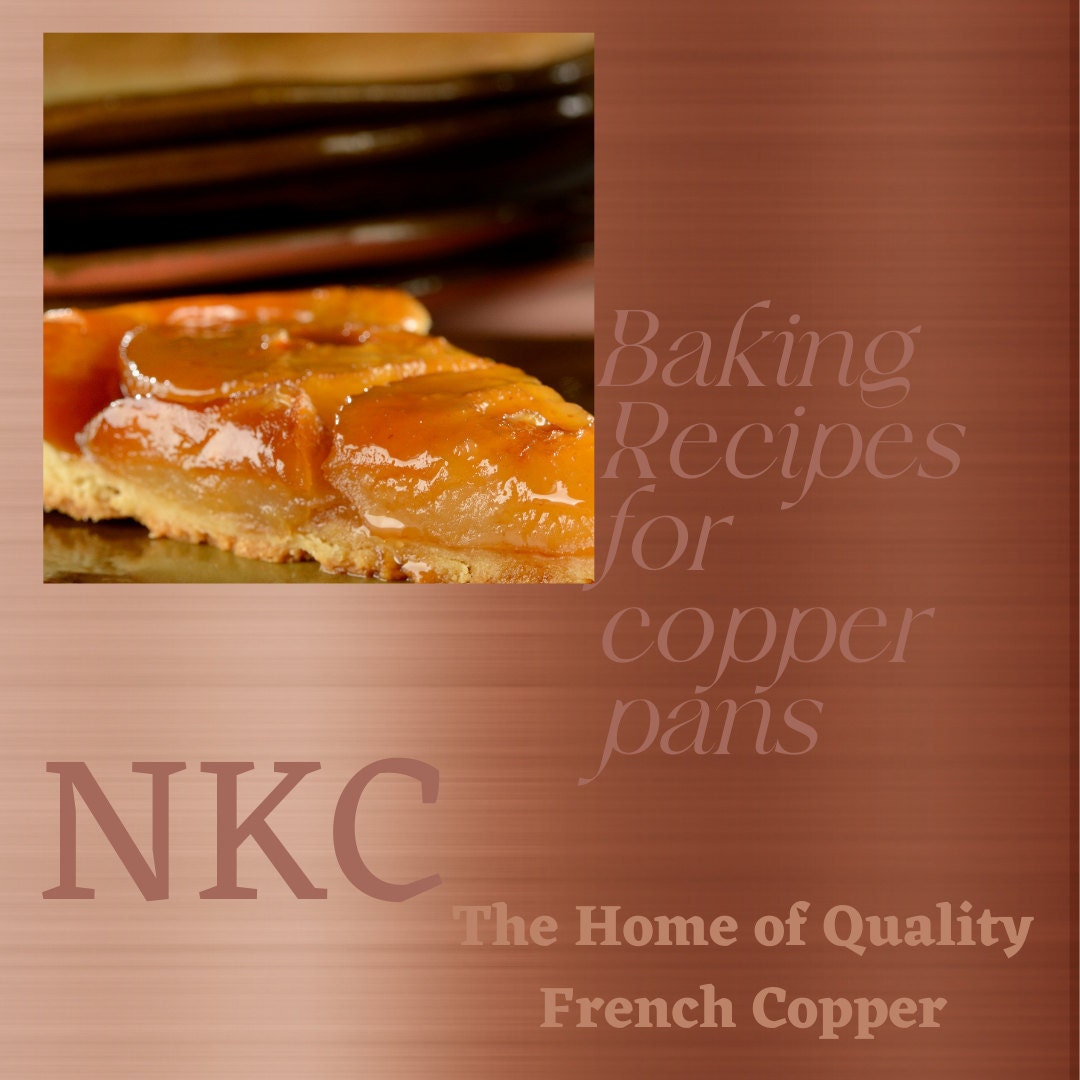 The first in our recipe blog specifically for copper pans that are designed for specific dishes. 
The first is:
Tarte Tatin - an upsidedown apple tart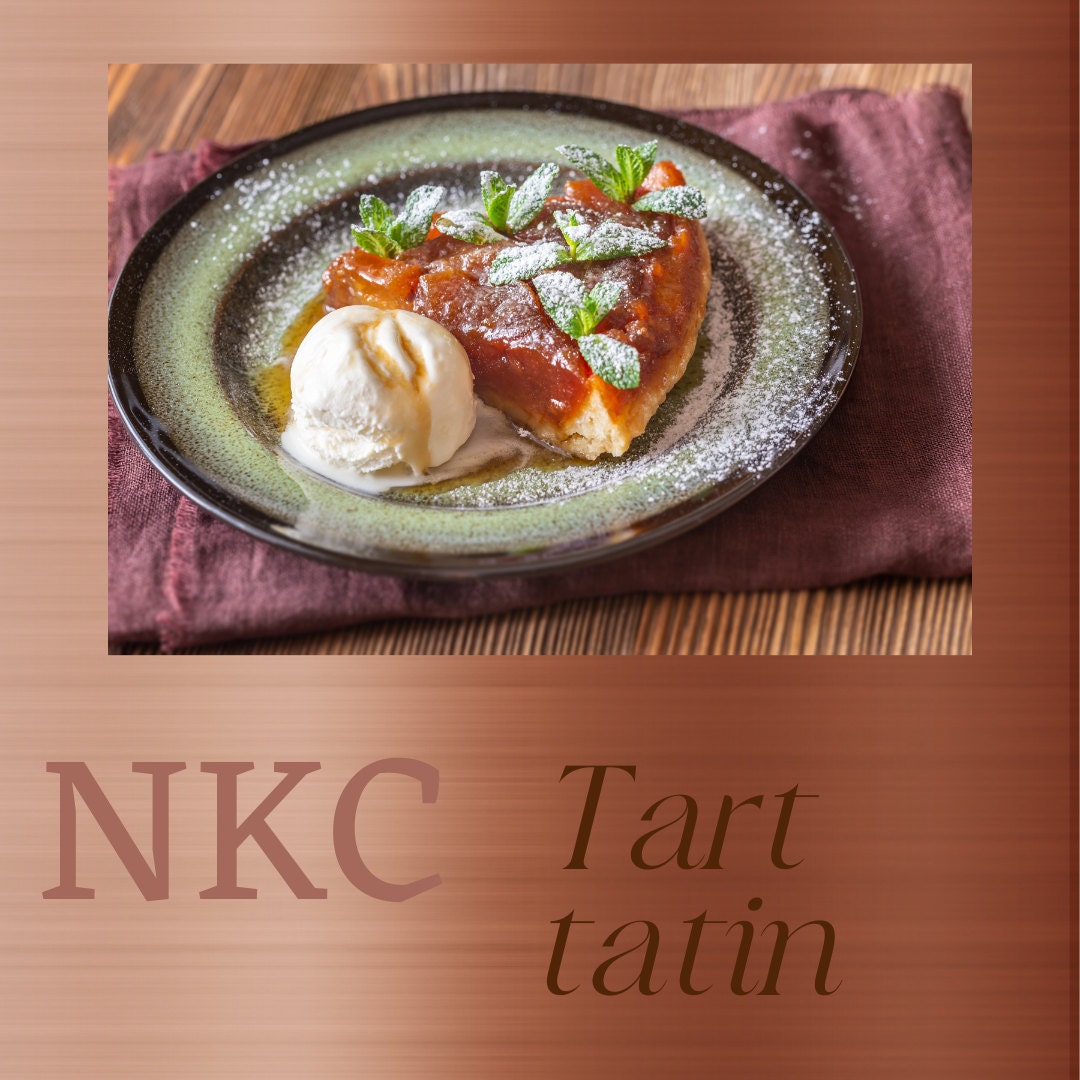 This is for 6 people
Ingredients
300 grams or 1 1/4 Cups or 10 1/2 ounces of pastry, this can be shortcrust, flaky or puff - which every you prefer as your base for your apples.
1 kilo or 4 1/4 Cups or 2 pounds of cooking apples peeled and cored cut into quarters,  you can use any fruit, pears, apricots or plums are ideal 
100 grams or 2/3 rd Cup or 4 ounces of caster sugar
50 mls water or  1/3rd Cup or 1 1/2 fluid ounces
50 grams butter or 1 /4 Cup or 1 3/4 fluid ounces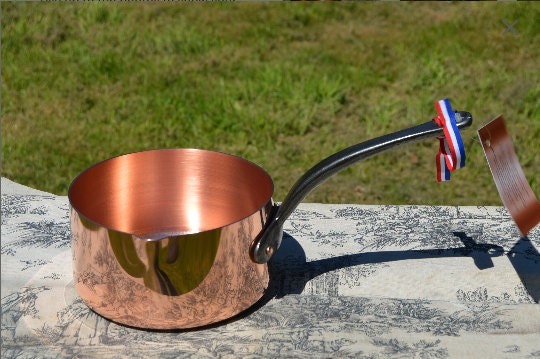 Method
Pre heat your oven to 375 F or 190 C Gas Mark 5
Melt the sugar in the water in a copper skillet on a low heat until is has gone an amber colour, take off the heat
Put the butter in the mixture and stir until dissolved
Return your pan to the heat
Place the apples in the pan with the caramel and coat evenly turning with a spatula, cook for 5 minutes
Take your apples and place them in a butter lined Tarte Tatin tin, evenly to make a concentric pattern, then cover them with the remains of the caramel
Take your pastry, pierce it evenly with a fork and place it over the top of the apples. Sprinkle with caster sugar if desired.
Place in your oven for 40 minutes or until the pastry is golden and cooked through.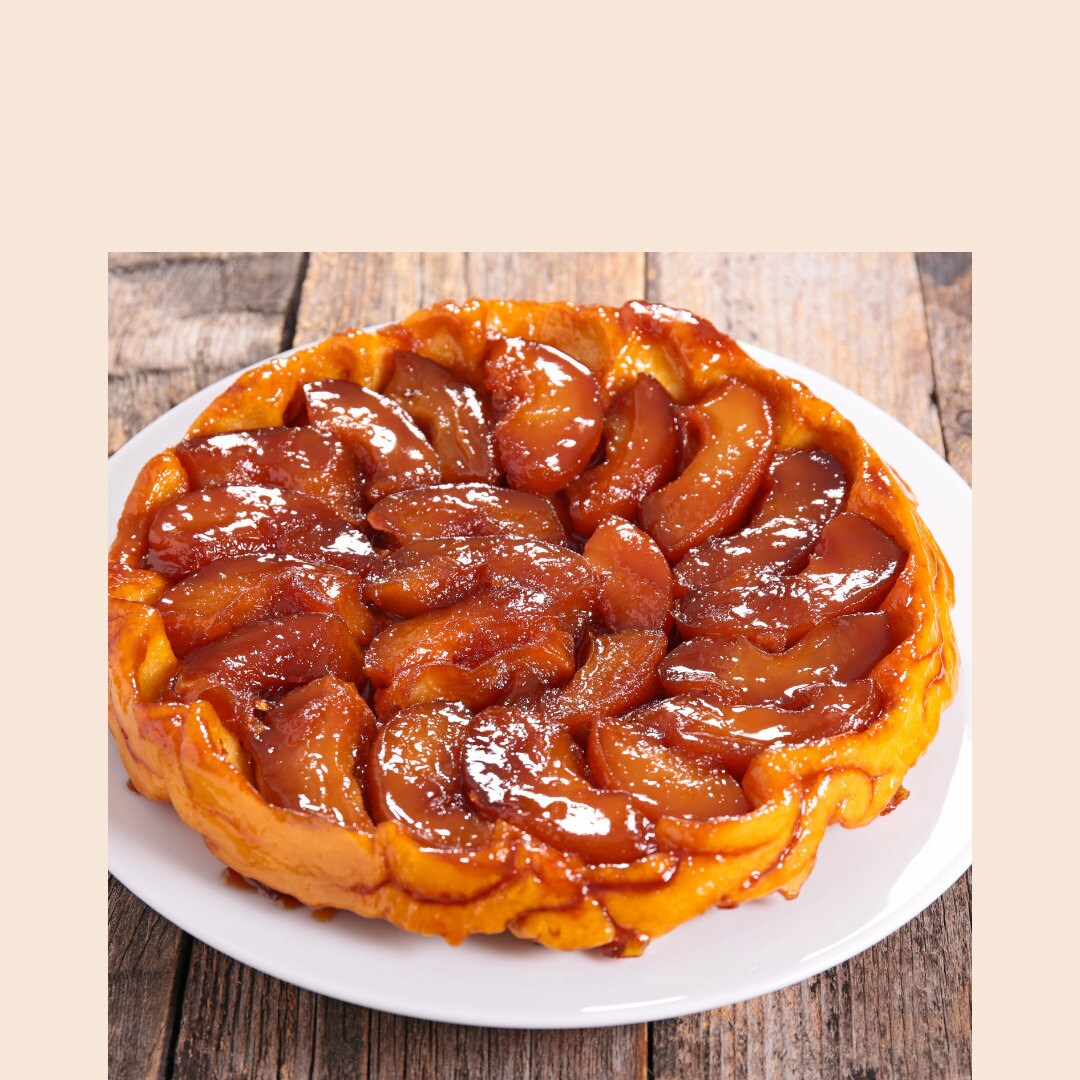 Take a serving plate and place it on top of the tarte tatin tin, carefully avoiding spilling any caramel, using a cloth or oven mitts, invert them and gently remove the tin. Your tarte will now have a pastry bottom and an apple top.
Your tarte tatin is ready for some lovely vanilla ice cream or a big dollop of thick unctuous cream.