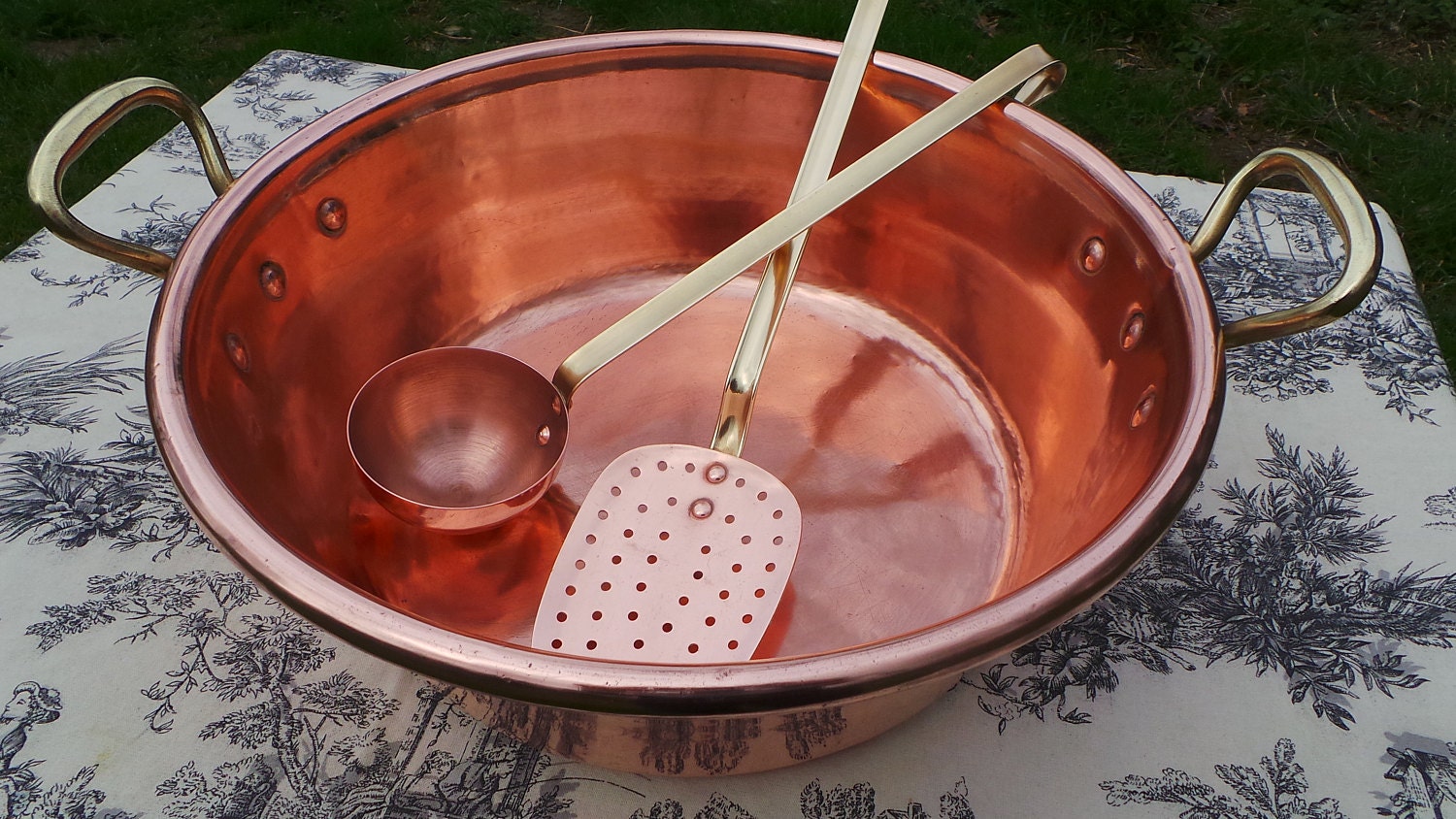 Copper pans come unlined and lined. 
Unlined copper pans can be used for:
1. Jam, fridge jam, jellies, chocolate and sugarcraft including marshmallows and nougat
2. Beer making/Brewing
3. Chutneys and preserves
4. Whisking egg whites (you get a firmer result as the egg white reacts with the copper)
5. Sabayon or Zabaglione pans
Sugar and chocolate require many specific tools, often dedicated to a specific preparation, which make life easier for pastry chefs. 
Full copper jam pans, syrup/sugar pans, beer coppers, copper round bowls - 'cul de poule', chocolate melting ladles or pans sabayon or zabaglione pans.
Sabayon or Zabaglione pans are specifically designed for the preparation of creams which mix egg yolk, sugar and wine. 
Their half-spherical shape facilitates the emulsion of the various elements in a bain-marie.  Copper is an excellent heat conductor that allows fast and even cooking.
Lined copper pans are used for:
All other foodstuffs which are vegetables, meat, poultry, legumes, grains or anything else that isn't a preserve, chutney, product of fermentation, jam or Jelly, chocolate or sugar work.
So, if you want to cook a casserole, fry an egg, bake a cake then it's a lined pan. 
If you want to make jam, brew beer or make Chutney then it is a plain copper pan.
That is it in a nutshell - don't settle for anything else!