The shape of a pan denotes the use of the pan, so round bottomed pans are great for swirling liquids or for beating ingredients, melting chocolate or sugar.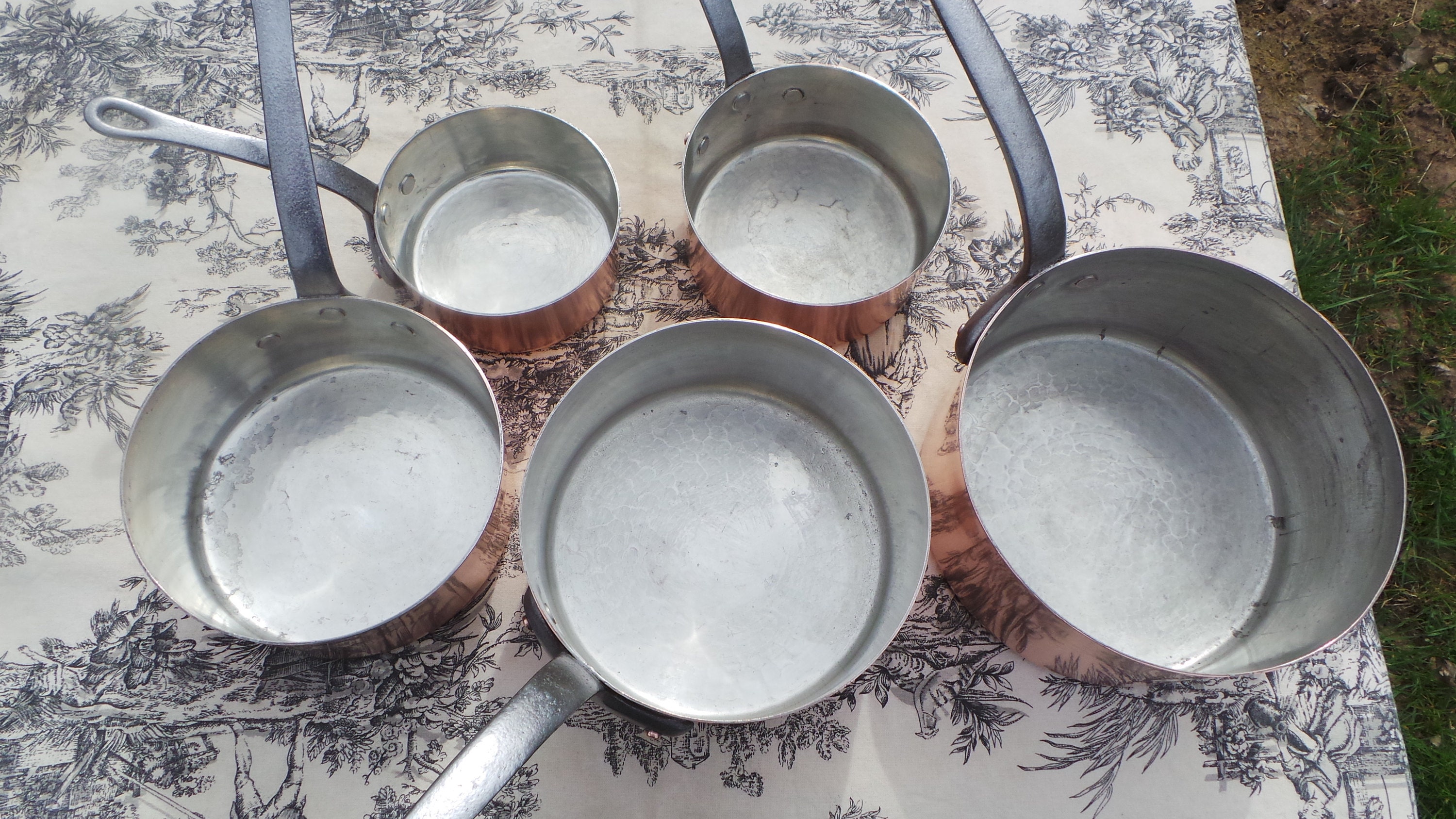 Flat bottomed pans are great for direct heat cooking, fry pans, skillets, sautes, saucepans and stockpots. If you need one of these the bases need to be flat -completely flat - otherwise the wonderful even cooking properties of copper is lost with hot spots where the copper meets the cooking surface and cooler spots were it doesn't. 
Keep a look out for good flat bottoms if you are buying antique or certainly pre used pans, especially those that have been retinned, make sure your bases have been renovated too.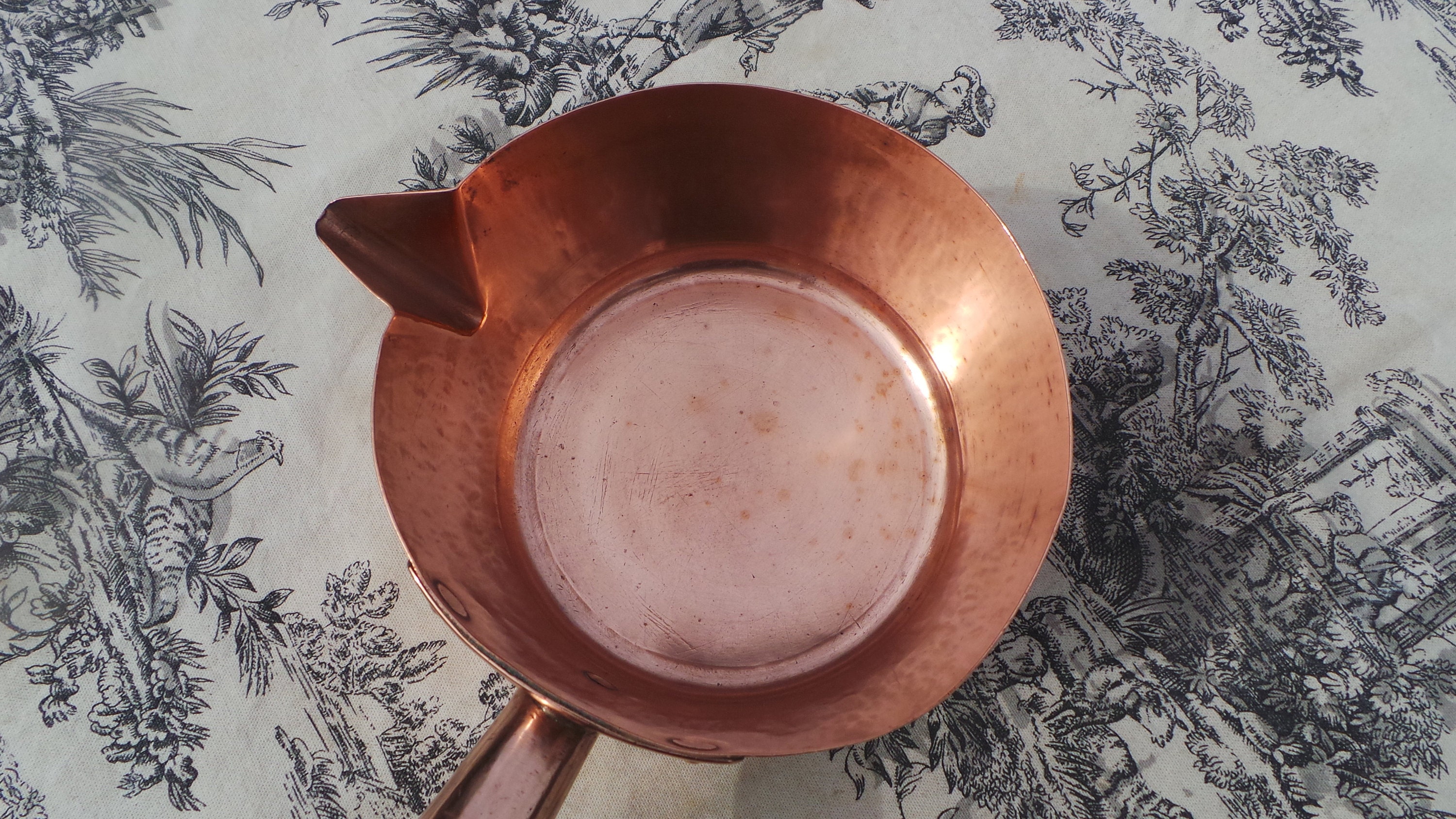 So when buying renovated pans look for good flat bases of the pans as well as
Good tin, complete can be dark too
Secure Handles
No Dirt or Residue especially around the handles and rims (especially on retinned pans as they should have been completely stripped of their old tin and completely degreased.)
So if you buy a pan that is completely unrenovated, a bit bashed, scratched with an uneven base, your experienced retinner should be able to do these repairs to get your copper pan back to 'like new'.
www.normandykitchencopper.com
www.etsy.com/shop/normandykitchen
©NormandyKitchenCopper 2018