Normandy Kitchen – the Home of Quality French Kitchen Copper  
WHY USE A JAM PAN MADE FROM COPPER?
Traditionally the best cuisine uses copper pans that have their interiors tinned or silvered and the best jam making uses copper and utensils that are untinned and are plain copper throughout. In effect for centuries when cooking syrups, caramels or jams, copper was used as it works very well with high temperatures that come with cooking and boiling sugar. 
Copper has the ability to diffuse heat evenly, to enable very quick and precise heat regulation this ensures a perfect outcome. 
WHAT EQUIPMENT DO YOU NEED FOR MAKING JAM?
A good solid copper jam pan 
A good vegetable knife 
Weighing Scales 
An ecumoire or holey spoon 
A ladle or serving spoon Cellophane paper and rubber bands 
A fruit press or mincer 
A good sieve 
Spatula 
Labels 
THE TECHNIQUE FOR MAKING JAM
The best jams are made from fresh fruits and berries. The cooking time is difficult to determine for each individual batch as it depends on the type of fruit, how ripe the fruit or berries are and the amount of sugar used. The quicker that the jam is made, the quicker that the water is boiled off, the better the flavour and the aroma. 
To test when a jam is ready, you plunge an ecumoire or holey spoon into the mixture and when you withdraw the spoon the holes in the spoon stay full of jam. If the holes empty it needs more cooking. Or, place a small amount of jam on a cooled side plate if, when your finger pushes up against the edge of the jam it wrinkles, it's ready! 
WHAT PRECAUTIONS SHOULD I USE WHEN MAKING JAM?
It is important to make sure there is no copper sulphate on the surface of the pan before you start making jam. Although copper is essential to life, copper sulphate makes the jam or any preserve have an altered taste. Should this happen use a cleaner to remove it.   Make sure your jam jars are sterilised. Melted sugar is extremely hot – be careful especially when filling your jars.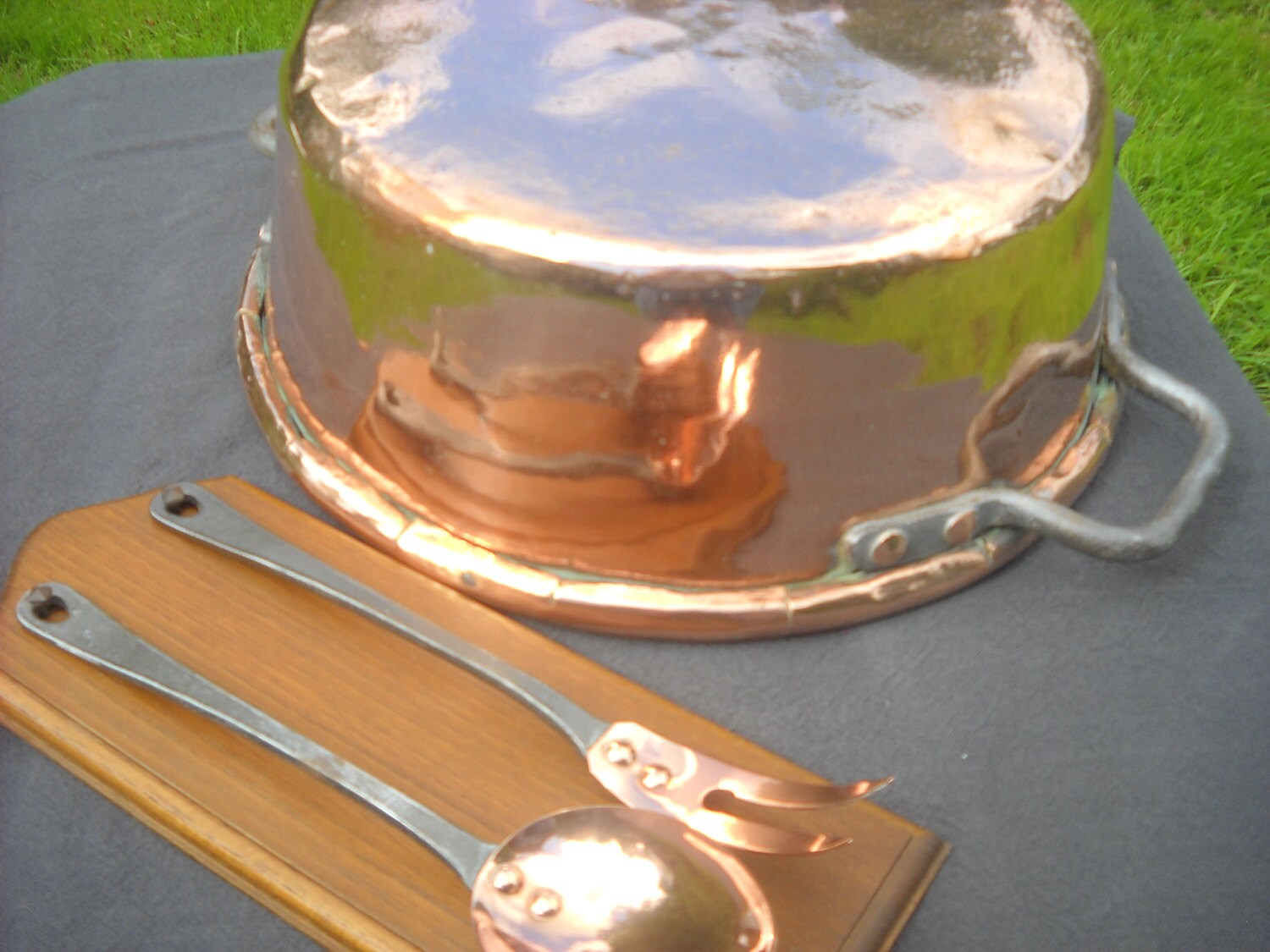 Jam Calendar 
Apricot – Mid June to Mid August Blackcurrant – July 
Cherry – Mid May to Mid July Stawberries – June to September Raspberries – July to September Quinces – September to October Chestnuts – October to January Red Currant – June to August 
Oranges – October to March 
Peaches – July to August Pears – August to December 
Apples – September to May 
Prunes – July to September