www.normandykitchencopper.com
'The Home of Quality French Kitchen Copper'
Using Copper Pans
Copper is the best conductor of heat. It heats evenly and quickly. 
 Always use a low heat. 
At no time is it necessary to have a high flame.   
When melting butter or any shortenings be sure to run it around the sides and bottom of the pan. 
A low flame will maintain the heat and assure even cooking. 
Never dry fry Never leave an empty pan on a burner – tin will melt.  (at 450 degrees)
Caring  
Soap and water is sufficient for cleaning the interior of a pan.
Never scrub or use abrasives
Never use sharp utensils – treat the interior as you would non-stick 
Don't put your pans in the dishwasher  
 If you have burnt a pan soak it overnight and the residue should come off fairly easily. 
After washing dry with a clean tea towel and buff the outsides. 
The exteriors need polishing regularly as they become discoloured by heat and residue – use a proper copper cleaner. 
Take the cleaner off with a soft cloth before it dries completely – this will give you a better shine. 
Never use salt and vinegar on copper pans – this should only be used on unpolished pans or to remove copper sulphate residue.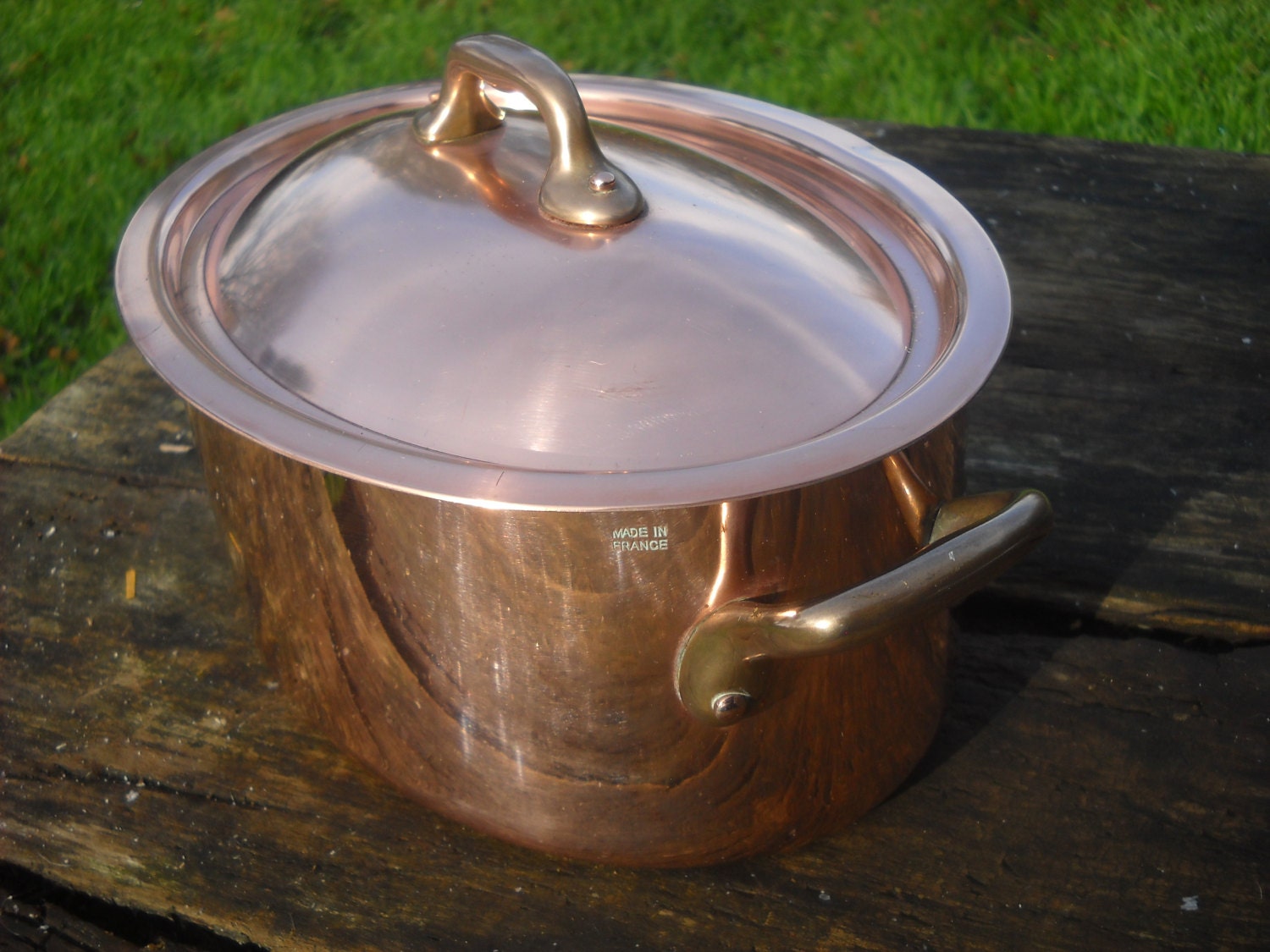 Normandy Kitchen Copper specialises in Kitchen copper from northern France. We sell items that are both useful and beautiful! 
What we sell is all refurbished - polished and retinned as necessary.
We buy our stock from from flea markets, brocantes (vintage fairs) and vide greniers (garage and boot sales) and go to specialist sales and antique fairs.
We are commited to informing all our clients on how they can buy the best copper for their cooking needs and how to look after it when they get it.
Whether is it stainless steel lined or tin lined, pure copper, silver or nickel lined, we will give you all the information you need to make an informed choice.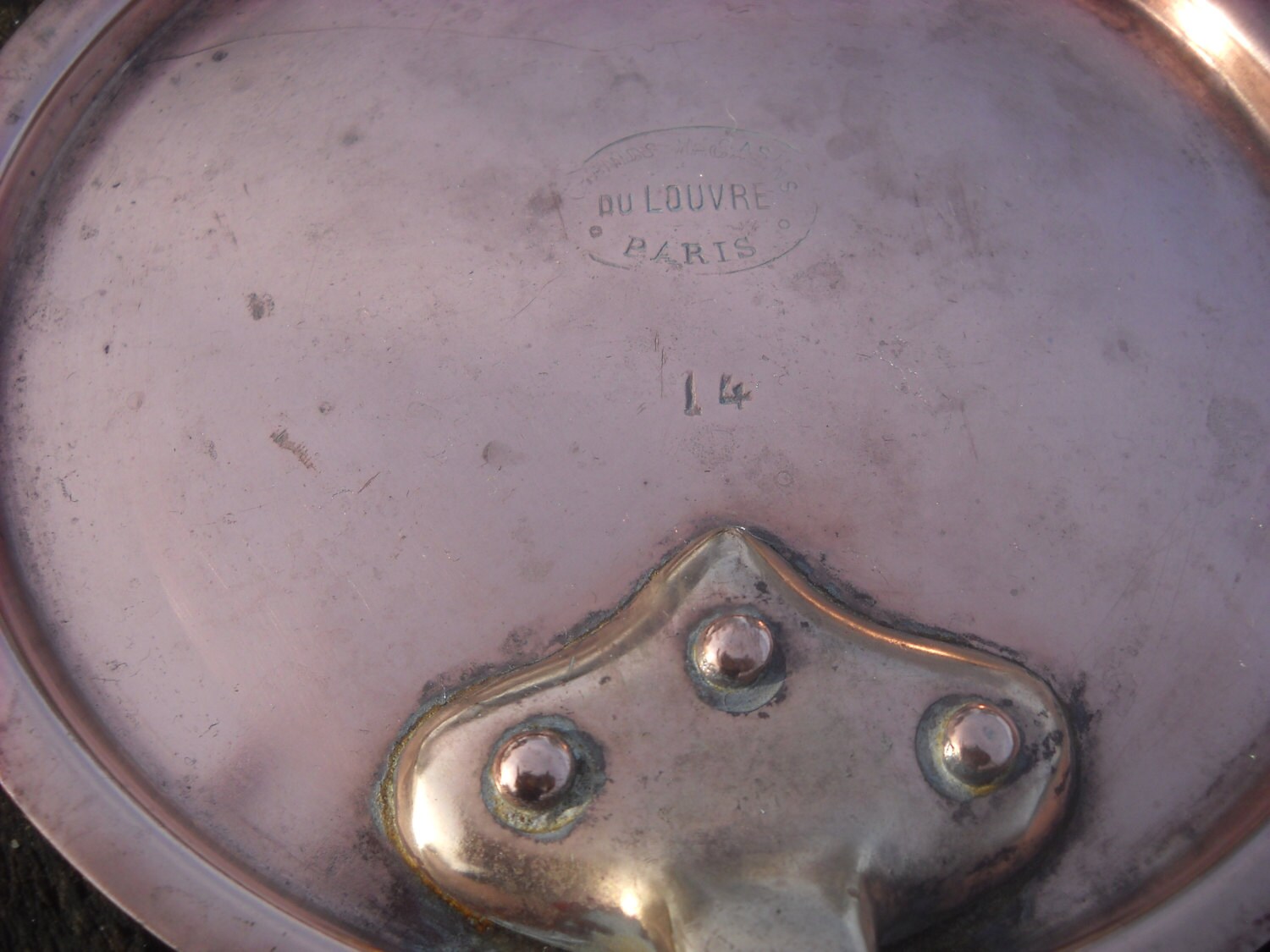 Buying good copper is an expensive business both for the items and the shipping costs, so making a good informed choice is a must!
We are commited to helping our clients buy the best - from Normandy Kitchen of course!